Gambling Addict Loses £2m Case Against London's Ritz Casino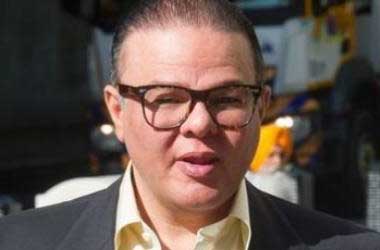 Safa Abdulla Al-Geabury, an entrepreneur who has done incredibly well is estimated to be worth more than $1 billion. The Swiss billionaire has numerous skills that have helped him reach a peak of business success but one of his weaker traits includes a love for playing the casinos. The self-proclaimed gambling addict got himself into a tight spot on the 19th of Feb 2014 after visiting the Ritz casino in Mayfair, England.
The Ritz casino is known for having a very elite and exclusive membership that offers its clients "the highest levels of opulence". Safa Abdulla Al-Geabury entered the casino and decided to buy roulette chips by signing a cheque and then go on to spend £2 million at the casino. Casino officials later discovered that the cheque did not clear and as a result also turned down Al-Geabury's request for an additional £5 million in credit.
The casino tried to recover the £2 million from Al-Geabury but he decided to take the case to court stating that he has a problem with gambling and had purposefully put himself on an independent banned list of problem gamblers who should not be allowed to play at the Ritz and also Grosvenor Casinos and the Aspinalls Club. The Swiss billionaire had admitted to having a problem with gambling and also asked to be excluded from all casinos operated by the London Clubs International.
The 52 year old Safa Abdulla Al-Geabury and his attorney contested the fact that since he was a gambling addict who had admitted his addiction and asked the casinos to stop him from playing; he should not be liable for the £2 million as it was the mistake of the Ritz management to allow him to play at the casino.
However the judge Mrs. Justice Simler did not agree with the Swiss billionaire's defense and stated that his argument was not credible and extremely inconsistent. The judge ruled in favor of the Ritz casino and asked Al-Geabury to pay the £2 million back to the casino as he had the financial means to do so.
The judge stated
The defendant's claims fail and are dismissed … The facts of this case are highly unusual and unlikely to be repeated. At the heart of Mr Al-Geabury's defense to this claim is his case that he suffers from 'a very severe and serious gambling addiction which he is unable to control' and for which he claimed he was receiving treatment as at 8 April 2014. He failed to establish that he had any gambling disorder at any material time and ultimately accepted that he never told any of the casino staff about any such problem. He was the author of his own misfortunes.
---