Florida Refuses To Allow Slots In Jacksonville Poker Room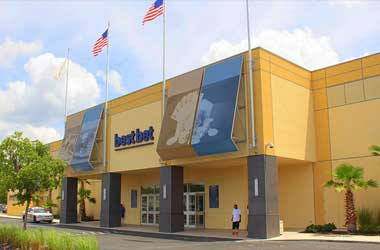 Regulators in Florida have refused to approve gaming firm Bestbet's request to install 2,000 slot machines at its Jacksonville facility citing legal reasons. According to local media reports, the company had submitted a license application with the state for operating slots at its poker room located at a converted warehouse in Arlington.
Duval County voters had voted in favour of adding gaming machines in a November referendum on which Bestbet had spent over $2 million. The Jacksonville poker room is the only gaming facility through a 50-mile radius. However, the state sent a letter last week to bestbet President Jamie Shelton rejecting the application and provided three reasons for doing so.
The first reason is that state law does not allow slots in counties where a referendum was held unless the referendum is authorized by the State Constitution. Secondly, the Florida Constitution allows a referendum to be held only in counties of Miami-Dade and Broward. And the third reason is that existing law permits slots in only those properties which are connected to a live gaming facility.
bestbet Jacksonville
Bestbet Jacksonville is currently operating under an agreement with a sister company located in Orange Park, but has no live racing. The company has a timeframe of 21 days to challenge the state's decision by filing an appeal or asking for an administrative hearing.
Spokesman for Bestbet Brian Hughes said no action was proposed for now. Another casino, Gretna Racing from Gadsden County has already filed a legal suit against the state for similar reasons. The case is pending before the Florida Supreme Court.
In a statement, Hughes said
There is no plan to sue at this time because it appears an existing court case and legislative action may offer (the Florida Department of Business and Professional Regulations) new guidance on the issue. Bestbet is hopeful the Legislature and the courts will recognize that a decisive majority in Duval County voted in support of adding slot machine games.
Florida's legislative houses in the meanwhile are considering two competing gambling bills. As per a proposal introduced in the House, no new slots licenses will be issued in the state. The legislation before the Senate is however suggesting that slots be authorized in all counties where voters have indicated approval in referenda.
Under the Senate's plan, counties that would become eligible to open casino facilities are Gadsden, Duval, Hamilton, Brevard, Palm Beach, Lee, Washington and St. Lucie. The opposing views on gambling expansion is likely to turn into a heated debate and it remains to be seen which side will gain legislative support.
---
Related Articles
The iconic downtown Las Vegas Golden Gate casino reopened on Aug 25 after extensive renovations. The casino was closed for
The Rivers Casino & Resort at Mohawk Harbor in Schenectady in the state of New York is expected to open
The gaming market is one of the fastest growing markets in the world and one that is constantly evolving as