Editor Quits After LVS CEO Purchase Of Las Vegas Review-Journal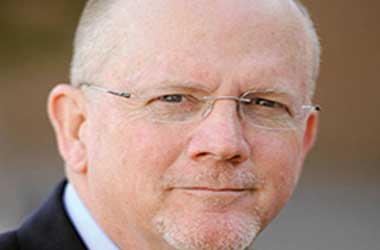 The Las Vegas Review-Journal is the biggest hardcopy newspaper in Las Vegas and the paper made headlines earlier this month when rumors surfaced that the paper had been acquired by a new company whose owners preferred to be anonymous. The new owner's identity was made public only this week as Las Vegas Sands Chairman and billionaire Sheldon Adelson confirmed that he was the new owner of the Las Vegas Review-Journal.
Adleson is the founder of the biggest casino empire in the world and is known to have strong political connections in the Republican Party.
The 82 year old Jewish billionaire also owns a newspaper in Israel and has been accused of using his ownership to publish news that promotes his own opinions and views. There has been speculation that Adelson's purchase of the Las Vegas Review-Journal could also end up in similar fashion as he uses his political clout and financial status to published news with a bias.
Reporters and editors at the Las Vegas Review-Journal have been concerned that they may no longer have the freedom to write and publish news as they have in the past. Adleson who paid $140 million to acquire the paper released a statement to assure the reporters and the public that the newspaper would continue to publish news that is accurate, fair and unbiased.
Michael Hengel has been the editor of the Las Vegas Review-Journal for a number of years and it appears that he isn't very confident of Adelson's commitment to publish unbiased news. The editor decided to leave the newspaper after accepting a buy-out offer from Adelson but did not share further information as to what was the real reason behind him suddenly stepping down.
The new owners have confirmed Hengel's resignation and are now looking to hire a new editor as Hengel's replacement.
Sheldon Adelson has strong opinions on a number of issues and one of those is related to the coalition to stop internet gambling. Adelson has gone on record to state that he would personally fund this campaign to push for the re-introduction of RAWA, an act that would ban all forms of online gambling in the United States.
Hengel's departure from the Review-Journal did not come as a surprise and a number of fellow journalists took to Twitter to express their views on the matter. Veteran casino journalist Howard Stutz tweeted
Announcement from newsroom in Las Vegas makes my stomach hurt

— Howard Stutz (@howardstutz) December 23, 2015
---