Disney discontinues Marvel and Star Wars slot machines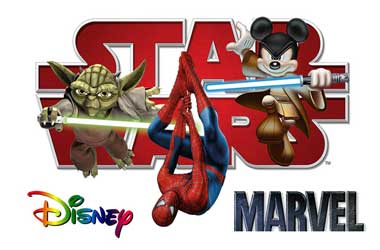 According to the New York Times Disney is to completely remove Marvel and Star Wars slot machines because of its family friendly policies, in the US. It has owned Marvel since 2009 but has bought the rights to the Star Wars production company Lucas Film in October for $4.05bn last year. Basically, at this point, it is striving for a new themed casino in Florida, the base of Americans entertainment.
According to a Disney spokeswoman, she announced that the decision to remove gambling machines has always been in the pipe line but now it has only been made public. She also viewed that Marvel stopped making plans to renew slot machines licensing with Disney.
Thus, those that have remained have expiring dates which will end in next few years. It may take a couple of years for these to completely vanish and Lucas films are following too.
Andrea M Finger of the Walt Disney resort said they oppose legalization of gambling casinos as this does not portray Florida's reputation as family friendly. However, some competitors say that Disney is afraid of competition than gambling itself. A Las Vegas Sands Corporation led by Michael A Leven has hopes of opening a casino in south Florida but because of Disney's refusal and fight against gambling simply puts them out completely.
However, Disney has the full right to create new Star Wars films because it now owns Lucas Films, and as we speak, plans have already been in progress. Characters such as Iron Man, Captain America, the Hulk and Thor have given the studio full control of them. This is all because Disney wants to maintain its family friendly policy that it has had for many years. So to keep this, it will fight against gambling casino that wants to make a stand in Florida.
---