Chinese Internet Star Gets 5 Yrs For Running Illegal Gambling Dens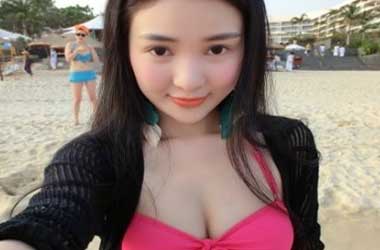 Chinese people love to gamble but are unable to do so in Mainland China as gambling is illegal. As a result, most gamblers from Mainland China used to cross the border and step into Macau, which is the biggest gambling hub in the world. There are reports of numerous underground gambling hubs in China but most of them are very small and go under the radar of the authorities.
Chinese internet celebrity Guo Meimei gained prominence by using social media to promote a lavish lifestyle which involved luxury cards, handsome men and partying in some of the hottest nightclubs in China. Guo Meimei was reportedly working as a general manager for the China Red Cross Commerce Department which was affiliated with the Chinese Red Cross.
The authorities were suspicious of how a general manager with the Red Cross could obtain such large sums of money that allowed her to live such a lavish lifestyle. They launched an investigation and discovered that the Red Cross job was merely a front for Guo Meimei but her true business was running high profile gambling dens that lured VIP gamblers from Mainland China.
Guo Meimei used her celebrity status to connect with wealthy Chinese businessmen and she gave them special invites to her VIP gambling dens and made a lot of money in the process by hosting these illegal gambling events for over 2 years. Guo Meimei was arrested back in 2014 and after submitted all of the evidence against her, a Chinese court finally found her guilty and sentenced her to five years in prison along with a fine of 50,000 yuan.
Guo also worked as an escort and only targeted wealthy individuals who were willing to pay huge sums of money to sleep with her. In a statement, Guo said
I'm really not short of those who want to keep me as mistress. There are many who would spend money to sleep with me for a night, no matter the price.
Guo's celebrity lifestyle in many ways is similar to U.S. poker player Dan Bilzerian who has millions of follows on Instagram. Bilzerian also posts pictures of his extravagant lifestyle that involves fast cars, guns, stacks of money and a numerous women. Guo followed suit but her celebrity status on the internet also led to her downfall. The court has advised her to use the time in prison to change her lifestyle and leave the underground gambling industry for good.
---