China Might Relax Laws To Help Struggling Macau Casino Industry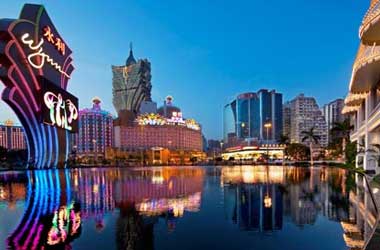 Macau, the biggest gambling hub in the world was once considered a haven for gamblers until Beijing decided to launch an anti-corruption crackdown in 2014. The authorities targeted VIP gamblers from Mainland China and wanted full details on their activities in Macau. This detailed scrutiny scared away Macau's high-rollers and as a result cost Macau's casinos over $100 billion dollars in 2014.
Beijing continued its crackdown as Macau imposed tighter visa regulations on tourists from Mainland China and the number of visitors to the casinos dropped significantly. Macau's casinos were forced to look at new ways to control their overhead and as a result stopped hiring and started firing a number of employees, raising the level of unemployment in Macau.
Macau gaming regulators recently reported that casino revenue has declined for the 16th straight month and unless the government makes immediate changes, the casino industry will continue to decline. Beijing is now considering the possibility of extending help to Macau's struggling casino industry in an effort to stop the slide. While Beijing has not yet confirmed what measures it will take, analysts believe that the visa restrictions on tourists from Mainland China will be relaxed.
In a statement, Steven Wieczynski who is a gaming analyst at Capital Markets said
Easing of visa restrictions, easier border crossing measures and continued infrastructure improvements could be a few that come to mind. We still expect the VIP market to remain constrained. However, anything that the government does to support the growth on the mass side should be viewed positively.
Gaming analysts do not expect Beijing to relax its stance on anti-corruption in 2015 which means that the visa policies will be the key area that Beijing will address. Macau has tried to promote tourism and attract tourists from other countries but it is clear to the casinos that their major customers come from within Mainland China.
Junket operators in Macau have played a key role in acting as the middle man between the casinos and the VIP gamblers. They have been responsible for bringing in VIP gamblers for a number of years to Macau but after the anti-corruption crackdown have found it hard to convince VIP gamblers to visit Macau. A number of Junket operators have considered winding up their business in Macau and focusing on other lucrative markets like South Korea and Vietnam.
Beijing is expected to release more information on its plans to help Macau's casino industry before the end of October.
---