Slot Game Playing Strategy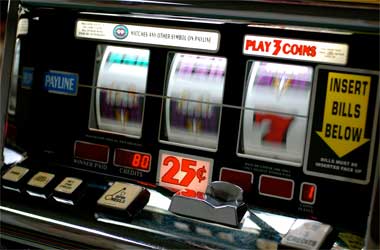 If you enjoy playing slot games online, but never seem to succeed in having a winning session, then you need to ask yourself just what it is that attracts you to playing the slot machines you usually get stuck into playing.
All slot game designers attach to their slot machines a different and unique type of theme plus many of the modern slots are designed around a video slot format and as such, they often come with a whole host of bonus features and bonus games, and it may be this that attracts you to play those slots.
However, irrespective of just how good the theme is, or the bonus games and features a slot game offers, the only way you are going to continually get the best winning opportunities when playing any slot is to play only those which boast the highest payout percentages.
If you just start playing any slot game, without careful consideration on the actual long term payout percentages then you could end up playing a slot with poor paybacks, which could be why you never seem to win!
Selecting the Best Slot Games to Play
The four main online slot game designers are IGT Interactive, who is probably best known for their land based slot machines, many of which can now be found at casinos using their online gaming platform.
Playtech are another casino game designer and software company who also supply both land based gaming terminal slot machines and online slot machines, and then we have Microgaming and NetEnt who are also very well known online slot game designers famed for a huge collection of slot machines.
The way in which each of these slot game designers have designed each of their hundreds of different slot machines results in some of their game offerings having very high payout percentages, and some which are rather low, and to be in with a chance of winning and having an extended slot playing session when playing any of them, you need to select and play the better paying slots.
With this in mind below we have listed the top paying slot machines offered at online casinos offering the gaming platforms from these four leading game providers, and will also show you just how low playing some of their slot games can be, which will ensure you know which ones to play and which to avoid playing!
Top Paying Microgaming Slots – You will find plenty of slot games offered at Microgaming powered casinos which offer above average RTP's however a couple of those slot games which have way above average payout percentages and therefore are worth playing are the Alaxe in Zombieland slot which comes with a payout percentage of a high 98.86% and the Extreme Heat slot game which is part of the Rhyming Reels series of slot which has a payout percentage certified as being a very high 97.50%.
Top Paying Playtech Slots – One good slot game to play at any Playtech powered casino site has to be the A Night Out slot machine, for the payout percentage this game plays out to is a high 97.06%, another slot with a high payout percentage is the Desert Treasure slot whose payout percentage is 97.05%.

Slots you should not bother playing at Playtech powered sites include the Cowboys and Aliens slot which has a payout percentage of 94.01% and the equally poor paying Gladiator slot game which has a payout percentage of 94.09%.

Top Paying NetEnt Slot – Playing the no download required suite of NetEnt slot games means you are going to come across plenty of different slot machines to get stuck into play, however those worthy of your attention and play time include the very high paying Mega Joker slot which has a payout percentage of a massive 99% and also their great playing Blood Suckers slot which has a RTP of 98%.

The slot machines you should never look at or play at NetEnt software powered casino are the Relic Raiders slot which has a payout percentage of a tiny 90% and also the Super Lucky Frog slot game which has a RTP of just 93%!

Top Paying IGT Interactive Slots – You need to select which slots you are playing very carefully when playing at an IGT Interactive software powered online casino, for the payout percentages do vary quite greatly. A couple of their better paying slot offerings include the Texas Tea slot game which has a reasonable payout percentage of 97.35% and the Monopoly in the Money which boasts a payout percentage of 96.78%.

Slots to avoid playing are the Transformers slot which has a certified payout percentage of a very low 92.52% and the Triple Fortune Dragon slot which has an RTP of 93.01%.
Online Slot Game Myths
You should never listen to rumours or gossip in regards to online casino slot machines, for due to the way the internet works, anyone can say anything about a slot game whether it is based on fact or fiction! With this in mind we would like to give you peace of mind in regards to playing slot machines online by exposing some of these myths!
Altering RTP's – You may read online that some online casinos can alter the payout percentages of their slot games at will, and that could mean you may be thinking you are playing a high paying slot when the opposite is true!

The four software providers who are listed above do not give the operators of their casino gaming platforms the option of amending or altering the payout percentages, and as such the RTP's of their slot games are set in stone and cannot be changed once they have gone live.

Some online casino software companies can alter the RTP's of their slot games, and as such this is why it is always important to stick to those casinos that utilize the major gaming platforms.

Bonus Game Payouts Pre-Determined – Many video slot games will come with a bonus game or even several bonus games, and one question asked by many slot players is whether the outcome of the bonus games are pre-determined before you actually play those bonus rounds out.

Some slot games do have such pre-determined bonus games, and as such if you prefer a much more fairer type of bonus game feature, do look out for those slot machines which offer a true skill based bonus round or bonus feature, for on these slots it is you and you alone that will determine just how much you can win when those bonus games trigger!