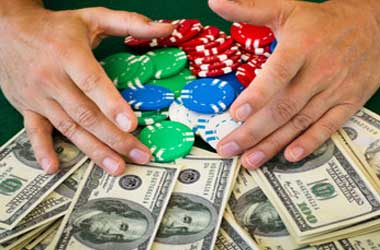 As part of our casino game playing strategy guides, one very important part of playing any type of casino game is money management, you need to have, in your mind and before you actually start to play any real money casino game, an additional strategy in place in regards to your available bankroll, the amount you are going to wager on each spin of the slot reels, hands of cards dealt out or spins of the roulette wheel.
Never underestimate the importance of having a robust money management plan in place when you are gambling online, for by having one in place you will be able to tell when you should stop playing once you hit certain winning goals or conversely stop playing when things are not going to plan!
Below are several money management systems which you may be interested in putting into play when you next gamble on any of the casino games listed, you can of course alter and adjust these money management systems to suit your playing style, however the most successful gamblers will always have such a strategy in place before they even log onto their favourite online casino!
Slot Game Money Management Strategy
When you intend to sit down and have a slot spinning gaming session online, then the actual amount of cash you have available in your slot playing budget should be used to determine just how much you wager on every spin of the reels you play.
One aspect of playing slot games is that players can often tend to over wager each spin they play, and this will often result in them busting out their bankroll very quickly, and this often leaves them deflated.
As most slot games these days offer a bonus type game, on which you can often win some sizeable amounts, then these bonus games are what you will be hoping to trigger. Most slot games will, on average award their bonus games once every 150 spins or so, and whilst you cannot set your watch by when they will trigger if you use those 150 on average spins between each bonus game awarded then this will allow you to set your stake levels accordingly.
To therefore get the best chance of being awarded a slot game bonus round you should divide up your slot playing budget by at least 150, and then use that figure as the stake amount you will be wagering on each spin you play.
Video Poker Money Management Strategy
Should it be Video Poker games you are looking to play online, then one very important part of your money management strategy for playing these types of games is for you to set your stake levels to enable you to play the maximum number of coins per hand you play.
As most Video Poker game offers you the ability of wagering 5 coins per hand and with an enhanced jackpot paid for being dealt the top paying hand on the pay table, then you should also be playing maximum bet hands.
So before you set your first hand of Video Poker into live play, take a note of the coin value settings attached to the game you are playing and also try and get at least 40 games from your bankroll, and to do this adjust the coin value settings accordingly, if you have 50.00 in your bankroll for example then set the coin values to 0.25 and play five coins per hand to ensure you never miss out on that jackpot payout.
Blackjack Money Management Strategy
Many online Blackjack players will sit down to play this popular cad game with both a winning goal and a stop loss limit in mind. By having an amount of cash you are hoping to win, whilst also having a maximum amount you are prepaid to lose then you can set into play a reliable money management strategy.
One sensible money management strategy you could adopt when playing Blackjack online is for you to have a winning goal worth 50% of your starting balance, whilst having a stop loss goal, this being the maximum amount of cash you are prepared to lose from your bankroll of a similar 50% of your initial starting bankroll.
As you are playing should for example your initial starting bankroll of 100.00 reach a bankroll worth 150.00 then stop playing, lock in a profit and walk away, should on the other hand your initial 100.00 bankroll reduce, due to a series of losing hands, to 50.00, then once again call it a day and walk away.
By playing in such a strict fashion you will never run the risk of losing your entire bankroll, and will become a much more structured player and one who can enjoy more sessions based on this strategy, that being you never bust out your bankroll completely!
Roulette Money Management Strategy
Playing Roulette in the online environment means first and foremost that you are going to play many more games per session than in a land based casino venue. With the software controlling the entire game its game play is not slowed down by Croupiers having to remove losing wagers from the table and then paying out winning players, you can set the wheel into motion when you like and not have to wait for the Croupier to do it!
So with the fact you are going to be playing a huge number of games per session, you really do need to put into place a reliable money management strategy when playing Roulette online.
With this in mind first determine how you intend to play, whether it is betting on Straight Up numbers or on the Even Money paying positions or the Street, Columns etc. Next divide your bankroll by 25, and then use that figure as the amount you will wager on each spin.
If you have a losing session then at least you will have had 25 spins of the wheel, however by using this type of playing strategy if you get onto a winning streak your stakes and therefore your winnings will slowly grow.