Blackjack Playing Strategy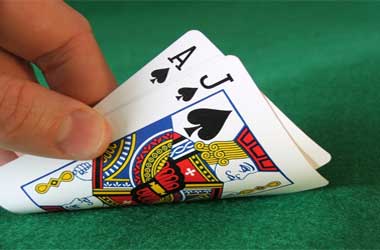 If Blackjack is your game of choice when playing at an online casino, you need to be aware there is one major difference in the playing structure of the many different Blackjack variants you can play online as opposed to playing them in person, at a land based casino.
The deck or decks of cards utilized in online Blackjack games are shuffled before any new game is put into play, which means should you be a card counter then you are unable to put this playing strategy into play!
However some online casinos now have a range of Live Blackjack games whereby you are playing real life Blackjack on which you see the cards being shuffled, dealt out and put into play right before your eyes, however the standard software driven online casino Blackjack game offerings have the cards fully shuffled before a new game begins.
Selecting the Best Blackjack Game to Play
Selecting the best paying Blackjack game at any online casino you are playing at is going to be the key to you getting the maximum winning opportunities when playing this popular casino card game.
But with so many different variants on offer, it can be a little tricky finding the relevant information you require to enable you to track down the best paying games, by virtue of the house edge. With this in mind please find below the lowest house edge Blackjack games offered at Microgaming, IGT Interactive, Playtech and NetEnt software powered casino sites.
Microgaming Classic Blackjack – You will be making a very wise decision if you opt to give the Classic Blackjack game a try at Microgaming powered casinos, for this is by far the lowest house edge game they offer. When played perfectly you will find it comes with a low house edge of just 0.13%.

Should you be playing at any Microgaming site you cannot help but notice just how many Blackjack variants they offer, including their Classic range, their Gold Series variants and their Multi-Hand Blackjack games, the Gold Series games are the most graphically enhanced versions of these games and as such you should enjoy playing those, however stick to the Classic Blackjack game due to its very low house edge!

Playtech Blackjack Switch – The one Blackjack game that attracts the most players at Playtech software powered casino sites is the Blackjack Switch game this has a very unique game playing format which entails you putting into play two hands per game you play.

However when you are playing those two hands you can, if you wish, swap cards from one hand to another to help you increase your winning chances. This simple yet unique game playing rule coupled with the betting decisions you can make when playing this game results in its house edge being a very respectable and low 0.16%.

NetEnt Standard Blackjack – If you are playing at any of the many NetEnt software powered online casinos, then do not make the mistake of thinking that their Single Deck Blackjack game is the best paying game they offer, for that variant has a house edge of some 0.46%, which makes it a poor paying variant when you compare it to the Standard Blackjack game which uses 4 decks of cards.

This Standard Blackjack game has a lower house edge that works out at 0.40%, and as such should be the game you sit down at and play.

IGT Interactive Hot Streak Blackjack – Should you be playing at an online casino that offers the IGT Interactive suite of casino games, which are very popular due to this software platform, who originally went by the name of Wagerworks, offering their gaming platform in a no download format, then the Hot Streak Blackjack game is the variant you should be looking to play.

This game uses a 6 deck shoe of cards, and thanks to the game play rules, when played optimally it will return a house edge of a low 0.23%. Obviously there are other lower house edge games on offer from different software providers, however when playing at an IGT Interactive powered site this is the game you ought to be playing.
Playing Perfect Blackjack Strategy
All of the Blackjack games listed above, will, over the long term, pay to their listed house edges, however you can make many playing errors in regards to how you play each hand you have been dealt which can negatively affect the certified house edge, and as such you need to be aware of what these playing errors are.
When you are sat playing Blackjack, there will come a time that the Dealer will offer you the Insurance side bet wager, this is going to be offered to you when the Dealer may have a Blackjack hand.
The logic behind this additional wager is that you can place a wager worth half of your base game bet amount which is going to be paid off at odds of 2 to 1 if the Dealer does hold a Blackjack hand, which will therefore enable you to get your original stake back and the Insurance stake back when the Dealer does have such a hand.
The Insurance wager is a very poor value bet and will increase the house edge of the variant you are playing quite noticeably, and as such never take nor place this wager when it is offered to you.
As each individual Blackjack game you can play online will come with many different game playing rules such as you having the option of Doubling Down, Splitting and Hitting a card to name but a few, you need to know how to play each hand perfectly when faced with any card the Dealer may be showing.
With this in mind, it will pay dividends for you to get a Blackjack strategy card for the Blackjack variant you are playing, for these cards will list every hand you can be dealt whilst showing you how to play that hand perfectly based on the Dealers face up card.
Some software providers will have an Auto Play feature on their Blackjack games, and when you activate this feature the game will play automatically for you, however it will play each hand perfectly, so if the casino at which you are playing offers this facility, make sure you turn it on, unless you already know how to play each hand perfectly!