Carl Icahn Decides To Close Trump Taj Mahal Casino In Atlantic City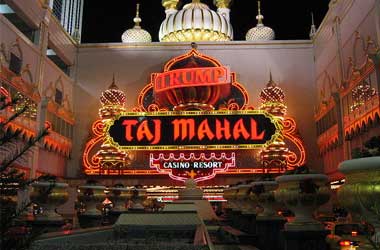 The Trump Taj Mahal Casino in Atlantic City will be shut down after Labor Day weekend after ongoing strikes by Unite Here Local 54 union frustrated billionaire Carl Icahn and forced him to make a final decision on the fate of the troubled casino. Icahn who also owns the Tropicana casino in Atlantic City placed the blame on the Union for not willing to be reasonable and allowing the casino to operate albeit paying lesser benefits to its employees.
Tony Rodio, head of Tropicana Entertainment which also runs the operations at the Taj Mahal casino made the announcement but did not confirm the exact date that the casino would close.
Rodio stated that Icahn have invested close to $100 million to change the fortunes of the Trump Taj Mahal casino but since the casino was losing millions every month and the continued strike by Union 54, the only decision was close down the casino for good.
Nirvana News
Around 1,000 union workers have been on strike since July 1 after negotiations between the casino and workers for new labor contracts failed. Bob McDevitt, president of striking Unite Here Local 54 called owner Carl Icahn one-dimensional saying Icahn would rather see the casino fail rather solve the problem. The closure would affect over 3,000 workers who would lose their jobs. Atlantic City Mayor Don Guardian expressed his regret and said that it was unfortunate that there was no resolution.
The executive director of the Lloyd D. Levenson Institute of Gaming, Hospitality, and Tourism at Stockton University Rummy Pandit believes the Taj Mahal's gambling business will automatically go to other casinos in Atlantic City.
In a statement, Rummy Pandit said,
It's unfortunate for all concerned. For the operators, for the employees, and, of course, for the guests — especially the repeat customers who've grown used to coming to that property and being recognized and welcomed. So it's not a good thing for the market.
The casino industry is just posting a recovery from the long decline but that may be under jeopardy if the referendum vote in November approves new casinos in North Jersey. The city itself has been on edge of bankruptcy and was only recently bailed out by the state with a rescue package for 3 months.
The closure of the Trump Taj Mahal will leave Atlantic City with just seven casinos from the twelve casinos that were operational in 2013. Striking workers at the Trump Taj Mahal said that they would continue their fight as they now have nothing to lose.
---
Related Articles
The iconic Stratosphere casino in Las Vegas celebrated its 20th anniversary this past weekend. A formal 20 anniversary celebration is
Cordish Cos, the company that operates the Maryland Live Casino is proposing to break ground later this year for the
Italy's gaming regulator, the Agenzia delle dogane e dei Monopoli (AAMS) has decided to launch a program that is aimed