Caesar's Casino Project With The Lippo Group Could Fall Through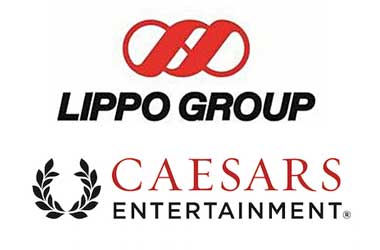 Indonesian property developer, Lippo Group, announced that its joint venture with U.S. based casino operator Caesars Entertainment was doubtful. Caesars was hoping to gain a foothold in the Asian casino industry with this joint venture as global brands are required to tie up with local firms in order to enter the country.
In a statement to the Hong Kong Stock Exchange, the Lippo Group said that there was "no certainty as to whether the project will or will not proceed". The joint venture was formed in 2013 and gained government approval in 2014. The objective was to build a world-class resort casino in the South Korean city of Incheon. With an investment scope of more than $2 billion, this was a prestigious project that garnered much international attention in the casino industry.
The hiccup in the deal arises from the fact that the LOCZ Korea Corp joint venture partners are yet to reach a consensus regarding the amount of money to be invested. The land on which the resort was to be built, an 89k-square-meter size plot of land, was a conditional land deal which expires at the end of 2015. The joint venture partners have still not reached a consensus on this deal.
The Lippo Group stated that it is trying to negotiate with the entity that controls the Incheon property, the MIDAN City Development Co. Ltd., to extend the 2015 deadline. The fact that Lippo itself is a majority stakeholder in MIDAN is an indicator that there could be other factors at play here.
One of these factors could be the litigation woes that Caesar's main unit is battling with.
Caesars Entertainment Operating Co (CEOC), a major component of Caesars, has filed for bankruptcy protection as it has accumulated massive amounts of debt. Caesar's efforts to expand into the Asian market while owning creditors millions in the United States has also raised a lot of concerns.
The Lippo Group could be waiting to see how the results of this litigation play out in the U.S. If the litigation does not play out in Caesar's favour, then Lippo might look to form a joint venture with another casino operator.
There are just two more integrated resort licenses available in South Korea as of now and the government expects to make a decision and announce the two casino operators before the 27th of Feb 2016.
---