Bitcoin Helps Money Laundering at Online Casinos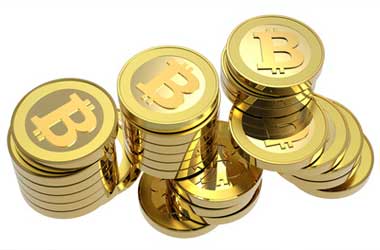 The Los Angeles Times recently reported that online gambling sites have become the centers of Internet crime and money laundering, citing a report from McAfee, which warns that money laundering at online casinos in on the rise.
The McAfee site says:
Like criminals during Prohibition, cyber thieves employing this method depend on anonymity, access, and the river of money that typically flows through an online gambling site.
McAfee further states that the use of bitcoins and other cryptocurrencies facilitate money laundering and cyber crime. Since the identity bitcoin account holders remains a secret, law-enforcement agencies can hardly track them even if they are involved in money laundering activities.
However, the McAfee report does not tally with a recently released European report, which says that it is not easy to launder ill-gotten funds at online casinos because each financial transaction is carefully recorded, making it easier to trace the funds and the culprits. This is not surprising because European online casinos are well-regulated, so money laundering would be very difficult there.
The McAfee report further states that the online gambling industry, which includes casino, sports betting, bingo, and poker gaming, is growing at the rate of 7.3 percent per year and will become worth $43 billion by 2015.
Further speaking about money laundering at online gambling sites, Raj Samani, the chief technology officer for McAfee, said that researchers couldn't say exactly how widespread money laundering is at online gambling sites. Besides blaming bitcoin and other cryptocurrencies, he also said that the illegal online gambling makes money laundering easier.
According to the report,
the number of licensed gambling websites is simply a drop in the ocean compared with the sites that are unlicensed. Law enforcement really has no purview of what's happening. A lot of operators work outside of law enforcement jurisdiction. You'd be crazy to launder through a US operated casino. With the click of a button, you can be in any country around the world.
FBI Warning
The FBI also warns that online casinos could lead to an increase in corruption. It said:
A criminal might intentionally lose a game to a public official in order to effect a bribe payment.
Online gambling is still a grey area in the US. Only three US states—Nevada, New Jersey, and Delaware, have legalized online gambling within their borders. Charles McFarland, the leader of the McAfee research team that conducted the study, says that online money laundering can be curbed only through advanced technologies, advanced data mining methodologies, awareness programs, training, and cross-sector and cross-border co-operation.
---