Big Lagoon Rancheria Gets Approval To Develop Casino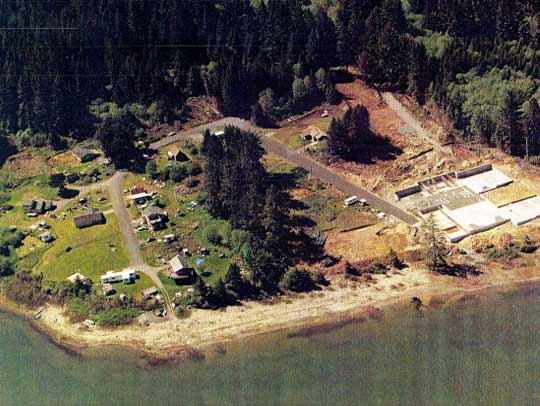 The Big Lagoon Rancheria is a small tribe in California who wanted to construct a casino on 11 acres of land in Northern California and then rely heavily on the casino to generate revenue for the tribes people. The tribes proposal was rejected by the state of California who questioned the tribes federally recognized status and argued that the tribe did not have the authority to construct a casino on reservation land.
This land was given to the Big Lagoon Racheria tribe back in 1994 by the Bureau of Indian Affairs. Attorney General Kamala Harris led the legal campaign to prove that the tribe was not federally recognized and wanted to obtain a court order to prevent the tribe from construction its casino.
The case went to the U.S. 9th Circuit Court of Appeals and a group of eleven judges heard the case, debated the issues at hand and then made a final decision in favor of the Big Lagoon Rancheria and stated that the state of California had waited too long to challenge the tribe's federally recognized status and since the statue of limitations had passed, the court could not proceed with the case. The statue of limitations in California is currently set at six years and hence Big Lagoon Racheria was free to proceed with the next step of its casino project.
Judge Diarmuid O'Scannlain said
Allowing California to attack collaterally the BIA's decision to take the eleven-acre parcel into trust outside the APA would constitute just the sort of end-run that we have previously refused to allow, and would cast a cloud of doubt over countless acres of land that have been taken into trust for tribes recognized by the federal government.
The case was not just a victory for the Big Lagoon Rancheria tribe but also for tribes all across the United States. Sam Hirsch, the acting assistant attorney general who is responsible for environmental litigation at the Justice Department was pleased with the verdict as he said that it was a very important decision that affected every tribe in the United States and millions of acres of reservation land.
The tribe will now have to submit its' casino proposal to the U.S. Department of Interior for review and should it be approved, the tribe will then be able to proceed with the construction phase of the casino project.
---