ACR Energy Partners Takes New Revel Casino Owners To Court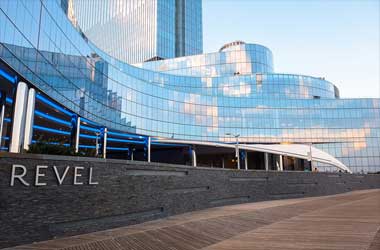 ACR Energy Partners was once the sole power supplier for the Revel Casino Hotel in Atlantic City and benefited greatly from this monopoly earning millions of dollars in revenue every month. Once the Revel Casino filed for bankruptcy and shutdown its operations, ACR Energy Partners had to rely on the goodwill of the new owners renewing its contract to be the sole power supplier.
After a lot of legal implications, The Revel Casino was finally sold in April to Polo North Country Club, a Florida based real estate development firm owned by Glenn Straub. The new owner made it abundantly clear that he had no plans of retaining the services of ACR Energy Partners and paying millions of dollars each month. He preferred to use portable generators to supply power to the former Revel Casino as a temporary arrangement. This decision did not go down well with ACR Energy Partners who decided to cut off their power supply to the casino, leaving Straub and his company in a tight spot.
The power shutdown posed significant safety concerns for the 47 story building and the fire department raised concerns over their ability to handle a possible fire without a proper water supply, which was no longer available due to the power shutdown. Atlantic City took these concerns seriously and informed Straub that until full power was restored, he would have to pay a $5,000 per day in fines. Straub refused to re-negotiate a deal with ACR Energy Partners and said he would use a combination of temporary generators as well as link up Revel's power supply equipment to the Showboat Casino's power generators. The Showboat casino is situated next to the former Revel casino and has also been recently acquired by the Polo North Country Club.
This move to link up Revel's power supply together with the Showboat casino's supply could involve using some of ACR Energy Partners existing equipment Due to this, ACR Energy Partners has decided to file a case in federal court against Straub stating that such a move could
cause serious human injury or death.
Straub remained defiant and said ACR Energy Partners was desperate because it lost the only client it had. Speaking about the new case in federal court, Straub said
Let them try. Everybody tries. We're no stranger to court. Let people try everything they can.
Chief U.S. District Court Judge Jerome Simandle will review the case on the 15th of April and make a decision as to whether it can be moved to the federal courts.
---